Main Content
If you are lucky enough to be in the Mountains, then
you are lucky enough

.

Welcome to the home of MacArthur and Stine Real Estate in Steamboat Springs, Colorado.

Our team wants to bring you home to Steamboat Springs, Colorado by helping your find your dream house. Whether you're selling your current place, or you're relocating to the area, Mark Stine and his associates look forward to working with you and your family. We'll help you find your next property in the Rocky Mountains by guiding you through available properties while shedding light on the Steamboat lifestyle.

Once you're familiar with the types of real estate and way of life in this stunning mountain city, we'll make sure you find the perfect place for you and your loved ones in the heart of Steamboat Springs, Colorado.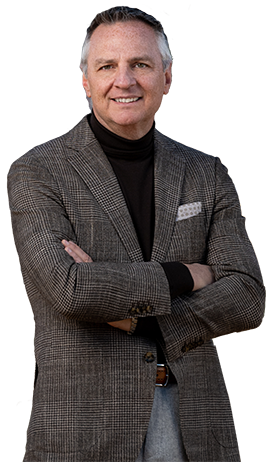 Testimonials
Mark provided us with 5-star service from beginning to end on multipe transactions. He is a seasoned professional with unparelleled expertise, insights and knowledge of Steamboat Springs. As we shopped for houses, he was so in tune with what we wanted as a family that we were able to purchase our home sight-unseen! Mark always put our interests first and he genuinely cares about his clients, well beyond the completed real estate transactions. He's honest, trustworthy, knowledgeable and now, a good friend. We highly recommend him to anyone who wants a true white-glove experience with home-buying or selling.
Mark & Michelle Ruckman
Mark Stine is a phenomenal Realtor and now friend. He went above and beyond all expectations from the moment we spoke to him the first time. It wasn't just about seeing the many properties he showed us, it was also about the relationships and the true meaning of life in "The Boat"
Joshua & Starla Scrivner
We can't thank Mark enough for helping us find our dream home in California. It's exactly what we dreamed it would be – and we didn't go over our budget! Mark's local market knowledge, expertise, and amazing dedication made the whole buying process truly enjoyable.Thank you so much, Mark!
Carmela Stark
Blog
Lovingly Rescued
[caption id="attachment_414" align="alignnone" width="300"]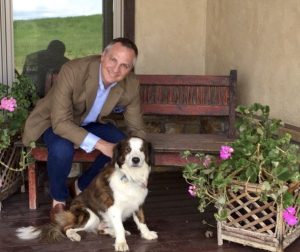 Buddy, Steamboat Springs newest resident[/caption] Lovingly Resc...
read more »
Top 6 Best Coffee Shops in Steamboat
Whether you're new to Steamboat Springs, or you've been living in the city for a while, there's a number of exciting places to hang out with friends and family in the area. You can kick back and relax in local coffee shops, where you can enjoy everything Routt County has to offer its residents...
read more »
Top 6 Best Activities to Do in Steamb
Whether you're a visitor or a resident in Steamboat Springs, there's a number of things to do in this part of Colorado. This fun-filled destination in Routt County encourages outdoor living all year round, where you can spend quality time with your friends and family in the Rocky Mountains. If y...
read more »