Main Content
If you are lucky enough to be in the Mountains,
then you are lucky enough
Welcome to the Mark Stine Agency in beautiful Steamboat Springs, Colorado.
We bring a long time Steamboat Springs local, personalized boutique experience to each and every client with our singular focus of bringing you home to Steamboat Springs and Northwest Colorado. Whether you are in need of our Buying or Selling expertise, Mark looks forward to working with you and your family. We love the Rocky Mountains and specifically Northwest Colorado and you will find how passionate we are to introduce you to the Steamboat lifestyle, a lifestyle that is like none other.
Our approach is deeply embedded within our companies rich and long founding values of serving and listening to You and understanding your Colorado home dreams and goals. We take your vision and leveraging our local knowledge to make your dreams become reality. We'll make sure we find you that home in the heart of Steamboat Springs and the amazing Yampa Valley so that you can enthusiastically bring your loved ones home... Welcome to Steamboat and the Amazing Yampa Valley.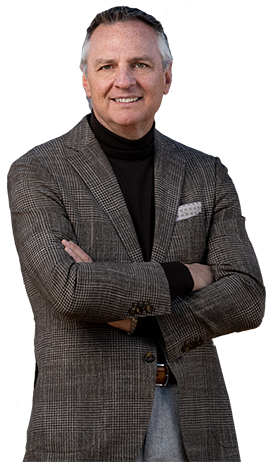 Testimonials
Couldn't have asked for a better agent. Knew exactly what our expectations were from the start and continued to impress henceforth. Would recommend Mark and his team to anyone looking for a property in Steamboat. My wife and I came looking for a place and we left with a condo and a new set of friends.
Scooter and Ashley
Mark provided us with 5-star service from beginning to end on multipe transactions. He is a seasoned professional with unparelleled expertise, insights and knowledge of Steamboat Springs. As we shopped for houses, he was so in tune with what we wanted as a family that we were able to purchase our home sight-unseen! Mark always put our interests first and he genuinely cares about his clients, well beyond the completed real estate transactions. He's honest, trustworthy, knowledgeable and now, a good friend. We highly recommend him to anyone who wants a true white-glove experience with home-buying or selling.
Mark & Michelle Ruckman
Mark Stine is a phenomenal Realtor and now friend. He went above and beyond all expectations from the moment we spoke to him the first time. It wasn't just about seeing the many properties he showed us, it was also about the relationships and the true meaning of life in "The Boat"
Joshua & Starla Scrivner
Blog
Lovingly Rescued
Lovingly Rescued One of the greatest honors of being a Realtor is being the eyes for Steamboat Real Estate for my clients. I know that I am not just looking for real estate for them, I am also looking for the special home for their pets as well. Steamboat is a Pet Lo...
read more »
Top 6 Best Coffee Shops in Steamboat
Whether you're new to Steamboat Springs, or you've been living in the city for a while, there's a number of exciting places to hang out with friends and family in the area. You can kick back and relax in local coffee shops, where you can enjoy everything Routt County has to offer its residents...
read more »
Top 6 Best Activities to Do in Steamb
Whether you're a visitor or a resident in Steamboat Springs, there's a number of things to do in this part of Colorado. This fun-filled destination in Routt County encourages outdoor living all year round, where you can spend quality time with your friends and family in the Rocky Mountains. If y...
read more »